Community Support - New York, NY 10016 (New York County)
Home
|
General Survey
|
Community Survey
|
Issues
|
Groups
|
Classifieds
|
Coffee?
|
Search
|
OpEd
|
News
---
Articles, Columns and Links
Private Benefit Trust welcomes articles, contributions, and links from local journalists, writers, and contributors
Sort by: area | title | recent Or: add or suggest an article
Harvard professor lied about China ties, U.S. jury told as trial nears end
view
|
edit
|
list
|
share
Contributor's comments:
Reuters Reports:
BOSTON, Dec 21 (Reuters) - A Harvard University professor misled U.S. authorities by repeatedly lying about his ties to a China-run recruitment program, a prosecutor said on Tuesday, as a closely-watched trial in a crackdown on Chinese influence in U.S. research neared its end.
Assistant U.S. Attorney Jason Casey told a Boston federal jury that Charles Lieber, a renowned nanoscientist and former chair of Harvard's chemistry department, lied to U.S. investigators to protect his career and Nobel Prize ambitions.
Casey said evidence established Lieber, 62, had agreed to affiliate with a Chinese university and participate in China's Thousand Talents Program, which prosecutors say China uses to entice foreign researchers to share their knowledge with it.
But in his closing argument, Casey said Lieber denied his involvement when confronted by officials at Harvard and the U.S. Defense Department, and the U.S. National Institutes of Health, which had awarded him $15 million in research grants that could be threatened.
Click to learn more:
(opens in a new tab)
https://www.reuters.com/legal/litigation/harvard-professor-lied-about-china-ties-us-jury-told-trial-nears-end-2021-12-21/
Share!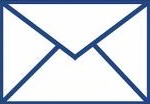 OID: 1640113374 @ 12.21.21 19:02:54 (
offset server time
)
edit
|
list articles
|
add or suggest an article
click here to add your argument or comment
(for or against this position)