Community Support - New York, NY 10016 (New York County)
Home
|
General Survey
|
Community Survey
|
Issues
|
Groups
|
Classifieds
|
Coffee?
|
Search
|
OpEd
|
News
---
Articles, Columns and Links
Private Benefit Trust welcomes articles, contributions, and links from local journalists, writers, and contributors
Sort by: area | title | recent Or: add or suggest an article
Democrats find drug prices are 'unsustainable, unjustifiable and unfair'
view
|
edit
|
list
|
share
Contributor's comments:House Democrats find in three-year investigation that drug prices are 'unsustainable, unjustifiable and unfair'
The pharmaceutical industry relies on drug-pricing practices that are "unsustainable, unjustified and unfair," according to findings from a nearly three-year investigation by the House Oversight Committee.
The findings, released Friday, show that companies studied by the committee raised prices of common brand-name drugs during the past five years by nearly four times the rate of inflation. The report seeks to debunk industry contentions that companies' price strategy is needed to plow money back into researching and developing new medicines, finding that revenue is substantially greater than those investments.
The 269-page report is the work of the committee's Democratic majority. The panel's chairwoman, Rep. Carolyn B. Maloney (D-N.Y.), said in a preamble that the report grows out of a review of 1.5 million pages of internal company documents and five congressional hearings, yielding what she called a "rare glimpse into the decision-making of many of the world's most profitable drug companies."
Click to learn more:
(opens in a new tab)
https://www.washingtonpost.com/health/2021/12/10/house-democrats-find-three-year-investigation-that-drug-prices-are-unsustainable-unjustifiable-unfair/
Share!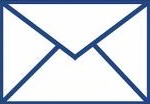 OID: 1639161500 @ 12.10.21 18:38:20 (
offset server time
)
edit
|
list articles
|
add or suggest an article
click here to add your argument or comment
(for or against this position)