Community Support - New York, NY 10016 (New York County)
Home
|
General Survey
|
Community Survey
|
Issues
|
Groups
|
Classifieds
|
Coffee?
|
Search
|
OpEd
|
News
---
Articles, Columns and Links
Private Benefit Trust welcomes articles, contributions, and links from local journalists, writers, and contributors
Sort by: area | title | recent Or: add or suggest an article
Israeli Company's Spyware Is Used to Target U.S. Embassy Employees in Africa
view
|
edit
|
list
|
share
Contributor's comments:
New York Times reports:
WASHINGTON — The iPhones of 11 U.S. Embassy employees working in Uganda were hacked using spyware developed by Israel's NSO Group, the surveillance firm that the United States blacklisted a month ago because it said the technology had been used by foreign governments to repress dissent, several people familiar with the breach said on Friday.
The hack is the first known case of the spyware, known as Pegasus, being used against American officials. Pegasus is a sophisticated surveillance system that can be remotely implanted in smartphones to extract sound and video recordings, encrypted communications, photos, contacts, location data and text messages.
Click to learn more:
(opens in a new tab)
https://www.nytimes.com/2021/12/03/us/politics/phone-hack-nso-group-israel-uganda.html
Share!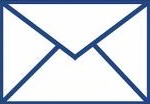 OID: 1638596946 @ 12.04.21 05:49:06 (
offset server time
)
edit
|
list articles
|
add or suggest an article
click here to add your argument or comment
(for or against this position)