Community Support - New York, NY 10016 (New York County)
Home
|
General Survey
|
Community Survey
|
Issues
|
Groups
|
Classifieds
|
Coffee?
|
Search
|
OpEd
|
News
---
Articles, Columns and Links
Private Benefit Trust welcomes articles, contributions, and links from local journalists, writers, and contributors
Sort by: area | title | recent Or: add or suggest an article
As U.S. Hunts for Chinese Spies, University Scientists Warn of Backlash
view
|
edit
|
list
|
share
Contributor's comments:
New York Times Reports:
A chilling effect has taken hold on American campuses, contributing to an outflow of academic talent that may hurt the United States while benefiting Beijing.
The F.B.I. agents spent nearly two years tailing the professor, following him to work, to the grocery store, and even keeping his college-age son under surveillance. They told the university where he held a tenured position that he was a Chinese operative, prompting the school to cooperate with their investigation and later fire him.
But the F.B.I. was unable to find evidence of espionage, according to an agent's testimony in court.
Federal prosecutors pressed charges anyway, accusing Anming Hu of concealing his ties with a university in Beijing and defrauding the government in connection with research funds he had received from NASA. The trial ended in a hung jury. One juror called the case "ridiculous." In September, a judge took the rare step of acquitting the Chinese-born scientist on all counts.
Click to learn more:
(opens in a new tab)
https://www.nytimes.com/2021/11/28/world/asia/china-university-spies.html
Share!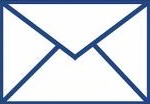 OID: 1638176935 @ 11.29.21 09:08:55 (
offset server time
)
edit
|
list articles
|
add or suggest an article
click here to add your argument or comment
(for or against this position)