Community Support - New York, NY 10016 (New York County)
Home
|
General Survey
|
Community Survey
|
Issues
|
Groups
|
Classifieds
|
Coffee?
|
Search
|
OpEd
|
News
---
Articles, Columns and Links
Private Benefit Trust welcomes articles, contributions, and links from local journalists, writers, and contributors
Sort by: area | title | recent Or: add or suggest an article
Elon Musk, Jeff Bezos, and Warren Buffett asked to fight Covid in Africa
view
|
edit
|
list
|
share
Contributor's comments:A leading public health expert has pleaded with Elon Musk, Jeff Bezos, and Warren Buffett to help fight coronavirus variants in Africa
Business Insider Reports: South Africa's leading public health expert has appealed to the world's billionaires for financial support for Africa after a coronavirus variant with a concerning number of mutations emerged in the country.
Tulio de Oliveira, director of South Africa's Centre for Epidemic Response and Innovation, said on Twitter Thursday that the new variant, which is now responsible for the majority of new COVID-19 cases in the country, was "really worrisome" in terms of its mutations.
de Oliveira pleaded to "all billionaires in this world" to support Africa financially to "control and extinguish variants," and name-checked Elon Musk, Bill Gates, and Jeff Bezos. He also pleaded with the World Bank, International Monetary Fund, and others to help finance the fight.
Click to learn more:
(opens in a new tab)
https://www.businessinsider.com/elon-musk-jeff-bezos-warren-buffett-covid-variant-africa-finance-2021-11
Share!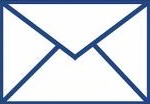 OID: 1637945732 @ 11.26.21 16:55:32 (
offset server time
)
edit
|
list articles
|
add or suggest an article
click here to add your argument or comment
(for or against this position)