Community Support - New York, NY 10016 (New York County)
Home
|
General Survey
|
Community Survey
|
Issues
|
Groups
|
Classifieds
|
Coffee?
|
Search
|
OpEd
|
News
---
Articles, Columns and Links
Private Benefit Trust welcomes articles, contributions, and links from local journalists, writers, and contributors
Sort by: area | title | recent Or: add or suggest an article
Biden administration asks court to allow vaccine mandate
view
|
edit
|
list
|
share
Contributor's comments:
The Biden administration on Tuesday asked a federal court to let it move ahead with a workplace rule that would require employees at larger companies to be vaccinated against COVID-19 or face weekly testing.
The mandate is a centerpiece of the administration's efforts to contain the spread of COVID-19 as concerns grow that the nation is on the cusp of another winter surge in virus cases and hospitalizations.
Republican state attorneys general, conservative organizations and some businesses argued that the U.S. Occupational Safety and Health Administration lacked the authority to mandate vaccines and were able to persuade a separate federal court to issue a stay of the workplace rule.
In their filing with the U.S. 6th Circuit Court of Appeals, lawyers for the agency and the Department of Justice said the mandate was needed to reduce transmission of the virus in workplaces "and the grievous harms the virus inflicts on workers."
Click to learn more:
(opens in a new tab)
https://apnews.com/article/coronavirus-pandemic-business-health-occupational-safety-and-health-administration-bdc9a9881423cc03ca870038bb423bff
Share!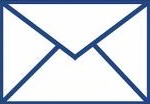 OID: 1637730626 @ 11.24.21 05:10:26 (
offset server time
)
edit
|
list articles
|
add or suggest an article
click here to add your argument or comment
(for or against this position)