Community Support - New York, NY 10016 (New York County)
Home
|
General Survey
|
Community Survey
|
Issues
|
Groups
|
Classifieds
|
Coffee?
|
Search
|
OpEd
|
News
---
Articles, Columns and Links
Private Benefit Trust welcomes articles, contributions, and links from local journalists, writers, and contributors
Sort by: area | title | recent Or: add or suggest an article
Top US admiral warns about China threat at Halifax forum
view
|
edit
|
list
|
share
Contributor's comments:
HALIFAX, Nova Scotia (AP) — The head of the U.S. Indo-Pacific Command said Saturday the United States and its allies need to operate with a greater sense of urgency amid rising tensions and China's increasingly assertive military actions.
Adm. John C. Aquilino reaffirmed America's commitment to achieving a free and open Indo-Pacific region during meetings with allies at the Halifax International Security Forum.
"Look at what the Chinese have said. President Xi (Jinping) has tasked his forces to be at a level of military parity with the United States by 2027. Those are his words," Aquilino said in a meeting with journalists.
This contributor suggests: Better start studying Chinese. This is serious!
Click to learn more:
(opens in a new tab)
https://apnews.com/article/canada-china-united-states-nova-scotia-65a5b9ed478ce61adea4cfd52a5bc6d9
Share!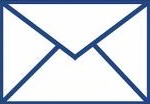 OID: 1637479475 @ 11.21.21 07:24:35 (
offset server time
)
edit
|
list articles
|
add or suggest an article
click here to add your argument or comment
(for or against this position)