Community Support - New York, NY 10016 (New York County)
Home
|
General Survey
|
Community Survey
|
Issues
|
Groups
|
Classifieds
|
Coffee?
|
Search
|
OpEd
|
News
---
Articles, Columns and Links
Private Benefit Trust welcomes articles, contributions, and links from local journalists, writers, and contributors
Sort by: area | title | recent Or: add or suggest an article
Federal appeals court issues stay of Biden vaccine mandate for private companies
view
|
edit
|
list
|
share
Contributor's comments:
Washington, DC (CNN)A federal appeals court temporarily blocked the Biden administration's new vaccine rules that could apply to larger employers, certain health care workers and federal contractors.
In the brief order, a three-judge panel on the Fifth Circuit Court of Appeals said that the petitioners in the case -- Republican-led states and private businesses -- "give cause to believe there are grave statutory and constitutional issues with the Mandate."
Click to learn more:
(opens in a new tab)
https://www.cnn.com/2021/11/06/politics/court-blocks-biden-administration-vaccine-rule-larger-employers/index.html
Share!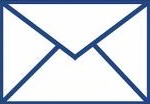 OID: 1636455249 @ 11.09.21 10:54:09 (
offset server time
)
edit
|
list articles
|
add or suggest an article
click here to add your argument or comment
(for or against this position)