Community Support - New York, NY 10016 (New York County)
Home
|
General Survey
|
Community Survey
|
Issues
|
Groups
|
Classifieds
|
Coffee?
|
Search
|
OpEd
|
News
---
Articles, Columns and Links
Private Benefit Trust welcomes articles, contributions, and links from local journalists, writers, and contributors
Sort by: area | title | recent Or: add or suggest an article
G20 Seals a New Global Minimum Tax for Companies
view
|
edit
|
list
|
share
Contributor's comments:
This raises some interesting questions.
See related article...
Corporate Income Tax... How Much is Enough?
Click to learn more:
(opens in a new tab)
https://www.nytimes.com/2021/10/30/world/europe/g20-biden-corporate-tax-agreement.html
Share!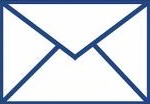 OID: 1635632461 @ 10.30.21 22:21:01 (
offset server time
)
edit
|
list articles
|
add or suggest an article
click here to add your argument or comment
(for or against this position)