Community Support - New York, NY 10016 (New York County)
Home
|
General Survey
|
Community Survey
|
Issues
Groups
|
Classifieds
|
Coffee?
|
Search
|
OpEd
|
News
---
Articles, Columns and Links
Private Benefit Trust welcomes articles, contributions, and links from local journalists, writers, and contributors
Sort by: area | title | recent Or: add or suggest an article
Travis Tritt Opposes Vaccine Mandates (in a big way)
view
|
edit
|
list
|
share
Contributor's comments:
Wow! Travis Tritt puts his money where his mouth is by refusing to play at venues that require vaccines.
See also:
Why the FDA can't be trusted
See also:
The Biggest Health Scam of the 21st Century
See also:
Making a Killing
See also:
Chinese Reporter jailed for Covid 19 Reporting
See also:
OpEd: On Covid Vaccine Mandates
Click to learn more:
(opens in a new tab)
https://www.fox5vegas.com/coronavirus/travis-tritt-wont-perform-at-venues-that-require-proof-of-covid-19-vaccination/article_a2dbbf40-d4a4-5312-9e7e-b2c104c9af7d.html?block_id=1002218
Share!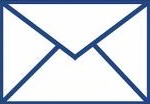 OID: 1635497909 @ 10.29.21 08:58:29 (
offset server time
)
edit
|
list articles
|
add or suggest an article
click here to add your argument or comment
(for or against this position)