Community Support - New York, NY 10016 (New York County)
Home
|
General Survey
|
Community Survey
|
Issues
|
Groups
|
Classifieds
|
Coffee?
|
Search
|
OpEd
|
News
---
Articles, Columns and Links
Private Benefit Trust welcomes articles, contributions, and links from local journalists, writers, and contributors
Sort by: area | title | recent Or: add or suggest an article
US Stops Mask Requirements After Judges Ruling
view
|
edit
|
list
|
share
Contributor's comments:
U.S. District Judge Kathryn Kimball Mizelle in Tampa, Florida, vacated the mask requirement nationwide Monday and directed the CDC to reverse the policy put in place in February 2021. The ruling was handed down in a lawsuit filed last year by the Health Freedom Defense Fund, a nonprofit group that says it focuses on "bodily autonomy" as a human right.
Click to learn more:
(opens in a new tab)
https://www.bloomberg.com/news/articles/2022-04-18/mask-mandate-for-planes-trains-overturned-by-florida-judge?utm_campaign=bn&utm_medium=distro&utm_source=MSN
Share!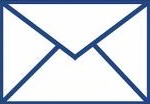 OID: 1650382463 @ 04.19.22 15:34:23 (
offset server time
)
edit
|
list articles
|
add or suggest an article
click here to add your argument or comment
(for or against this position)