Community Support - New York, NY 10016 (New York County)
Home
|
General Survey
|
Community Survey
|
Issues
|
Groups
|
Classifieds
|
Coffee?
|
Search
|
OpEd
|
News
---
Articles, Columns and Links
Private Benefit Trust welcomes articles, contributions, and links from local journalists, writers, and contributors
Sort by: area | title | recent Or: add or suggest an article
Three Potential Crises Unfold on the World Stage
view
|
edit
|
list
|
share
Contributor's comments:
Three potential crises are proceeding in tandem: a potential Russian invasion of Ukraine, continuing Chinese pressure on Taiwan and the potential collapse of Iran nuclear talks.
Any one of these standoffs has the potential to shake the world order and produce wider conflict. Taken together, they signal that the U.S. and its allies are at a dangerous moment—perhaps more dangerous than many Americans realize. The challenge for President Biden and the democratic leaders he'll be consulting with this week is to find a way to show firmness on each front without provoking a crisis.
The impulse behind the democratic summit, which will bring together leaders of more than 100 nations for virtual conversations, is more subtle. Mr. Biden argues that the world is in the midst of a historic struggle between democracies and authoritarian regimes to determine which model will prevail.
Three decades ago, after the Berlin Wall fell and communism collapsed in the Soviet Union, the question of which model was prevailing wouldn't even have seemed relevant. Democracy's rise seemed inevitable.
In the years since, though, the authoritarian model has become resurgent. China openly presents its economic power as a sign that the ruthless efficiency of autocracy is superior to the messiness of democracy.
Democracies haven't done themselves any favors in this competition. Political divisions, in the U.S. and elsewhere, have become almost paralyzing. The U.S. has struggled to make the kinds of investments in infrastructure and its own people that would ensure a free-market system will prevail. Their own undemocratic impulses have risen to the surface, sometimes violently, and never more so than in the Jan. 6 riot at the Capitol by Trump supporters intent on stopping the transfer of power to President Biden.
U.S. officials say the democracy summit will be a chance to turn those problems into an asset, by underscoring that democracies deal with their problems transparently, rather than suppressing them with an iron fist. "Democracies by their nature are constant works in progress," said one official involved in summit planning. "We are always striving to be a more perfect union. The difference between us and so many other countries is that we do it in full daylight."
Yet there is another problem right now. Democracies also have turned inward, with a flagging desire to engage in the world's hot spots. That has been particularly true in the U.S., giving autocrats in recent years ample reasons to doubt America's resolve.
Click to learn more:
(opens in a new tab)
https://www.wsj.com/articles/three-potential-crises-unfold-on-the-world-stage-11638799161
Share!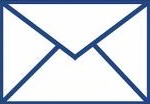 OID: 1638817555 @ 12.06.21 19:05:55 (
offset server time
)
edit
|
list articles
|
add or suggest an article
click here to add your argument or comment
(for or against this position)