Community Support - New York, NY 10016 (New York County)
Home
|
General Survey
|
Community Survey
|
Issues
|
Groups
|
Classifieds
|
Coffee?
|
Search
|
OpEd
|
News
---
Articles, Columns and Links
Private Benefit Trust welcomes articles, contributions, and links from local journalists, writers, and contributors
Sort by: area | title | recent Or: add or suggest an article
China uneasy over incoming German minister's threat to curb imports
view
|
edit
|
list
|
share
Contributor's comments:
Incoming German Foreign Minister Annalena Baerbock urged a tougher stance against Beijing during a recent interview. China's embassy in Berlin hit back, saying the world needs "bridge builders instead of wall builders."
China has responded to a warning from incoming German Foreign Minister Annalena Baerbock that authoritarian states like the Asian powerhouse should be reined in.
Baerbock, who is also co-leader of Germany's Green Party told Die Tageszeitung (TAZ) newspaper that import curbs should be used as leverage at the European level, which would be a "big problem" for Beijing.
Her comments signaled a policy change for the next German coalition, led by incoming Chancellor Olaf Scholz, which is expected to take office next week.
Click to learn more:
(opens in a new tab)
https://www.dw.com/en/china-uneasy-over-incoming-german-ministers-threat-to-curb-imports/a-60016727
Share!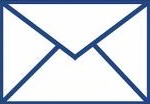 OID: 1638609867 @ 12.04.21 09:24:27 (
offset server time
)
edit
|
list articles
|
add or suggest an article
click here to add your argument or comment
(for or against this position)