Community Support - New York, NY 10016 (New York County)
Home
|
General Survey
|
Community Survey
|
Issues
|
Groups
|
Classifieds
|
Coffee?
|
Search
|
OpEd
|
News
---
Articles, Columns and Links
Private Benefit Trust welcomes articles, contributions, and links from local journalists, writers, and contributors
Sort by: area | title | recent Or: add or suggest an article
South African scientists detect new virus variant amid spike
view
|
edit
|
list
|
share
Contributor's comments:
Associated Press Reports:
JOHANNESBURG (AP) — A new coronavirus variant has been detected in South Africa that scientists say is a concern because of its high number of mutations and rapid spread among young people in Gauteng, the country's most populous province, Health Minister Joe Phaahla announced Thursday.
The coronavirus evolves as it spreads and many new variants, including those with worrying mutations, often just die out. Scientists monitor for possible changes that could be more transmissible or deadly, but sorting out whether new variants will have a public health impact can take time.
South Africa has seen a dramatic rise in new infections, Phaahla said at an online press briefing.
Click to learn more:
(opens in a new tab)
https://apnews.com/article/coronavirus-pandemic-science-health-africa-public-health-2b15d77e29c2607d4686e059e3313391
Share!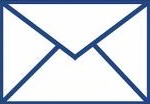 OID: 1637912250 @ 11.26.21 07:37:30 (
offset server time
)
edit
|
list articles
|
add or suggest an article
click here to add your argument or comment
(for or against this position)