Community Support - New York, NY 10016 (New York County)
Home
|
General Survey
|
Community Survey
|
Issues
|
Groups
|
Classifieds
|
Coffee?
|
Search
|
OpEd
|
News
---
Articles, Columns and Links
Private Benefit Trust welcomes articles, contributions, and links from local journalists, writers, and contributors
Sort by: area | title | recent Or: add or suggest an article
What is Corruption
view
|
edit
|
list
|
share
Contributor's comments:
We define corruption as the abuse of entrusted power for private gain.
Corruption erodes trust, weakens democracy, hampers economic development and further exacerbates inequality, poverty, social division and the environmental crisis.
Exposing corruption and holding the corrupt to account can only happen if we understand the way corruption works and the systems that enable it.
Click to learn more:
(opens in a new tab)
https://www.transparency.org/en/what-is-corruption#
Share!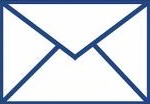 OID: 1637790794 @ 11.24.21 21:53:14 (
offset server time
)
edit
|
list articles
|
add or suggest an article
click here to add your argument or comment
(for or against this position)