Community Support - New York, NY 10016 (New York County)
Home
|
General Survey
|
Community Survey
|
Issues
|
Groups
|
Classifieds
|
Coffee?
|
Search
|
OpEd
|
News
---
Articles, Columns and Links
Private Benefit Trust welcomes articles, contributions, and links from local journalists, writers, and contributors
Sort by: area | title | recent Or: add or suggest an article
A billionaire boomer blames his generation for ruining the economy for millennials
view
|
edit
|
list
|
share
Contributor's comments:
Business Insider Reports: One boomer billionaire is going off on his wealthy peers.
Howard Marks, investor and cofounder of Oaktree Capital Management, recently wrote a memo to clients full of his usually notable remarks on the economy — and a shot at baby boomers for essentially ruining the economy for younger generations.
He pointed out that over 71 million people are boomers — triple the 23 million Silent Gen members and 10% more than the 65 million Gen Xers, the two generations on either side of them.
Click to learn more:
(opens in a new tab)
https://www.businessinsider.com/blame-boomers-for-ruining-economy-for-millennials-billionaire-says-2021-11
Share!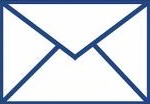 OID: 1637789533 @ 11.24.21 21:32:13 (
offset server time
)
edit
|
list articles
|
add or suggest an article
click here to add your argument or comment
(for or against this position)