Community Support - New York, NY 10016 (New York County)
Home
|
General Survey
|
Community Survey
|
Issues
|
Groups
|
Classifieds
|
Coffee?
|
Search
|
OpEd
|
News
---
Articles, Columns and Links
Private Benefit Trust welcomes articles, contributions, and links from local journalists, writers, and contributors
Sort by: area | title | recent Or: add or suggest an article
Bitcoin Once Again Is a Risk Asset and No Haven
view
|
edit
|
list
|
share
Contributor's comments:Bloomberg Reports:
lative stocks on Monday had a rough day, as did Bitcoin and other cryptocurrencies. To some market-watchers, that's no coincidence.
The 100-day correlation coefficient of Bitcoin and the S&P 500 stands at 0.33, among the highest readings of the year. That means that when stocks move up, Bitcoin is likely to do the same, and vice versa. (A coefficient of 1 means the assets are moving in lockstep, while minus-1 would show they're moving in opposite directions.)
Click to learn more:
(opens in a new tab)
https://www.bloomberg.com/news/articles/2021-11-23/bitcoin-morphs-back-into-risk-asset-as-stock-correlation-climbs
Share!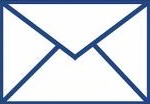 OID: 1637727104 @ 11.24.21 04:11:44 (
offset server time
)
edit
|
list articles
|
add or suggest an article
click here to add your argument or comment
(for or against this position)