Community Support - New York, NY 10016 (New York County)
Home
|
General Survey
|
Community Survey
|
Issues
|
Groups
|
Classifieds
|
Coffee?
|
Search
|
OpEd
|
News
---
Articles, Columns and Links
Private Benefit Trust welcomes articles, contributions, and links from local journalists, writers, and contributors
Sort by: area | title | recent Or: add or suggest an article
Parents protesting Mental health programs
view
|
edit
|
list
|
share
Contributor's comments:
NBC News:
Parents protesting 'critical race theory' identify another target: Mental health programs

Groups have voiced opposition to suicide prevention programs, mental health coordinators and social emotional learning, claiming they are being used to indoctrinate students.
At a September school board meeting in Southlake, Texas, a parent named Tara Eddins strode to the lectern during the public comment period and demanded to know why the Carroll Independent School District was paying counselors "at $90K a pop" to give students lessons on suicide prevention.
"At Carroll ISD, you are actually advertising suicide," Eddins said, arguing that many parents in the affluent suburban school system have hired tutors because the district's counselors are too focused on mental health instead of helping students prepare for college.
See also:
Citizens Commission on Human Rights
See also:
Psychiatric Drug Side Effects Database
Click to learn more:
(opens in a new tab)
https://www.nbcnews.com/news/us-news/parents-protesting-critical-race-theory-identify-new-target-mental-hea-rcna4991
Share!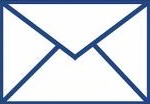 OID: 1637699451 @ 11.23.21 20:30:51 (
offset server time
)
edit
|
list articles
|
add or suggest an article
click here to add your argument or comment
(for or against this position)