Community Support - New York, NY 10016 (New York County)
Home
|
General Survey
|
Community Survey
|
Issues
|
Groups
|
Classifieds
|
Coffee?
|
Search
|
OpEd
|
News
---
Articles, Columns and Links
Private Benefit Trust welcomes articles, contributions, and links from local journalists, writers, and contributors
Sort by: area | title | recent Or: add or suggest an article
Vietnamese workers at Chinese factory in Serbia cry for help
view
|
edit
|
list
|
share
Contributor's comments:
Associated Press: Thursday, Nov. 18, 2021. Reports have emerged in Serbia of prison-like conditions for some 500 of them at the construction site in north of the country where China's Shandong Linglong Tire Co is building the huge factory. Populist-run Serbia is a key spot for China's expansion and investment policies in Europe and Chinese companies have kept a tight lid on their projects in the country amid reports of disrespect of the Balkan nation's anti-pollution laws and labor regulations.
They (workers) are shivering in barracks without heat, going hungry and have no money. They say their passports have been taken by their Chinese employer and that they are now stuck in a grim plainland in Serbia with no help from local authorities.
Click to learn more:
(opens in a new tab)
https://apnews.com/hub/serbia
Share!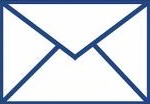 OID: 1637437812 @ 11.20.21 19:50:12 (
offset server time
)
edit
|
list articles
|
add or suggest an article
click here to add your argument or comment
(for or against this position)