Community Support - New York, NY 10016 (New York County)
Home
|
General Survey
|
Community Survey
|
Issues
|
Groups
|
Classifieds
|
Coffee?
|
Search
|
OpEd
|
News
---
Articles, Columns and Links
Private Benefit Trust welcomes articles, contributions, and links from local journalists, writers, and contributors
Sort by: area | title | recent Or: add or suggest an article
Lee signs sweeping COVID bill into law
view
|
edit
|
list
|
share
Contributor's comments:
Tennessee Gov. Bill Lee signed the state's COVID-19 omnibus bill Friday, ensuring government entities cannot force private businesses to institute COVID-19 mandates and private businesses cannot take action against unvaccinated employees nor compel an employee or visitor to show proof of vaccination.
Lee also signed bills on partisan school board elections, district attorneys, banking collateral, the length of time allowed for executive orders and appropriations related to bills coming out of the Legislature's COVID-19-related special session.
Click to learn more:
(opens in a new tab)
https://www.washingtonexaminer.com/politics/lee-signs-sweeping-covid-bill-into-law
Share!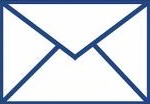 OID: 1637094536 @ 11.16.21 20:28:56 (
offset server time
)
edit
|
list articles
|
add or suggest an article
click here to add your argument or comment
(for or against this position)