Community Support - New York, NY 10016 (New York County)
Home
|
General Survey
|
Community Survey
|
Issues
|
Groups
|
Classifieds
|
Coffee?
|
Search
|
OpEd
|
News
---
Articles, Columns and Links
Private Benefit Trust welcomes articles, contributions, and links from local journalists, writers, and contributors
Sort by: area | title | recent Or: add or suggest an article
WSJ Opinion: Joe Biden Discovers Inflation
view
|
edit
|
list
|
share
Contributor's comments:
From the award-winning opinion pages of The Wall Street Journal, the Journal Editorial Report sees columnists and members of the Journal Editorial Board debate the major economic, political and cultural issues of the day. From the policy debates to the political fights, each week get critical perspective and the analysis you need on developments from Washington.
Click to learn more:
(opens in a new tab)
https://www.wsj.com/video/series/journal-editorial-report/wsj-opinion-joe-biden-discovers-inflation/3ECC5E36-0E25-467B-82FB-B17094FDE5DF
Share!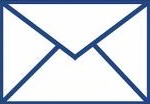 OID: 1636920329 @ 11.14.21 20:05:29 (
offset server time
)
edit
|
list articles
|
add or suggest an article
click here to add your argument or comment
(for or against this position)