Community Support - New York, NY 10016 (New York County)
Home
|
General Survey
|
Community Survey
|
Issues
|
Groups
|
Classifieds
|
Coffee?
|
Search
|
OpEd
|
News
---
Articles, Columns and Links
Private Benefit Trust welcomes articles, contributions, and links from local journalists, writers, and contributors
Sort by: area | title | recent Or: add or suggest an article
Advising both the Chinese and the Pentagon, Defense Contractor scrutinized
view
|
edit
|
list
|
share
Contributor's comments:Advising both Chinese state companies and the Pentagon, McKinsey & Co. comes under scrutiny
McKinsey in recent years has faced accusations of alleged conflicts of interest in its bankruptcy work and other fields.
This contributor wonders, "How is this not clear evidence of the incompetence of our government leaders and our intelligence community, if not
outright corruption?
"
Click to learn more:
(opens in a new tab)
https://www.nbcnews.com/politics/national-security/advising-both-chinese-state-companies-pentagon-mckinsey-co-comes-under-n1283777
Share!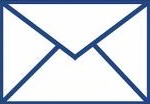 OID: 1636857268 @ 11.14.21 02:34:28 (
offset server time
)
edit
|
list articles
|
add or suggest an article
click here to add your argument or comment
(for or against this position)