Community Support - New York, NY 10016 (New York County)
Home
|
General Survey
|
Community Survey
|
Issues
|
Groups
|
Classifieds
|
Coffee?
|
Search
|
OpEd
|
News
---
Articles, Columns and Links
Private Benefit Trust welcomes articles, contributions, and links from local journalists, writers, and contributors
Sort by: area | title | recent Or: add or suggest an article
Israel readying for possible Iran conflict, officials say
view
|
edit
|
list
|
share
Contributor's comments:
JERUSALEM -- Top Israeli defense officials say the country is preparing for the possibility of an armed conflict with regional arch-rival Iran and its proxies.
Israeli army chief of staff Lt. Gen. Aviv Kohavi said Tuesday that the Israeli military was "speeding up the operational plans and readiness for dealing with Iran and the nuclear military threat."
Click to learn more:
(opens in a new tab)
https://abcnews.go.com/International/wireStory/israel-readying-iran-conflict-officials-81078540
Share!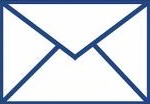 OID: 1636584268 @ 11.10.21 22:44:28 (
offset server time
)
edit
|
list articles
|
add or suggest an article
click here to add your argument or comment
(for or against this position)