Community Support - New York, NY 10016 (New York County)
Home
|
General Survey
|
Community Survey
|
Issues
|
Groups
|
Classifieds
|
Coffee?
|
Search
|
OpEd
|
News
---
Articles, Columns and Links
Private Benefit Trust welcomes articles, contributions, and links from local journalists, writers, and contributors
Sort by: area | title | recent Or: add or suggest an article
The infrastructure bill makes crypto reporting failures a felony
view
|
edit
|
list
|
share
Contributor's comments:
Crypto advocates have worried for months about US president Joe Biden's $1 trillion infrastructure bill, which includes new tax reporting requirements for "digital assets" like cryptocurrencies and nonfungible tokens (NFTs).
As legislators inched closer to passing the bill, digital rights advocates lobbied hard against a provision that requires "brokers"—a vague term that could include developers, miners, and middlemen—to disclose identifying information about their clients or users, arguing that it threatens individual privacy and thwarts the anonymous design of crypto. Despite pushback and attempts to amend the bill, the Infrastructure Investment and Jobs Act, passed by the US House of Representatives on Nov. 5, will be signed into law in the coming days with the original broker language intact.
Click to learn more:
(opens in a new tab)
https://qz.com/2086486/the-infrastructure-bill-makes-crypto-reporting-failures-a-felony/
Share!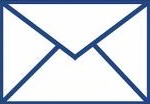 OID: 1636535476 @ 11.10.21 09:11:16 (
offset server time
)
edit
|
list articles
|
add or suggest an article
click here to add your argument or comment
(for or against this position)