Community Support - New York, NY 10016 (New York County)
Home
|
General Survey
|
Community Survey
|
Issues
|
Groups
|
Classifieds
|
Coffee?
|
Search
|
OpEd
|
News
---
Articles, Columns and Links
Private Benefit Trust welcomes articles, contributions, and links from local journalists, writers, and contributors
Sort by: area | title | recent Or: add or suggest an article
Lobbying firms connected to Biden White House flourish under new administration
view
|
edit
|
list
|
share
Contributor's comments:
Lobbying firms with ties to President Joe Biden and his administration are thriving, with some doubling and quadrupling their lobbying revenues from last year, disclosure filings show — but overall lobbying revenues haven't increased much over the last year.
Earlier this year, three firms led by former Biden aides and others with close ties to key members of the Biden White House kicked off 2021 with a slew of new big-name clients and an early jump in their lobbying revenues, lobbying disclosure filings at that time showed.
Click to learn more:
(opens in a new tab)
https://www.britishherald.com/lobbying-firms-connected-to-biden-white-house-flourish-under-new-administration/
Share!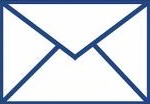 OID: 1635944478 @ 11.03.21 13:01:18 (
offset server time
)
edit
|
list articles
|
add or suggest an article
click here to add your argument or comment
(for or against this position)