Select Community
select (click) from states below or
return to community search
|
select state
State: GA
30002 -
Avondale Estates
, GA (DeKalb County)
30003 -
Norcross
, GA (DeKalb County)
30004 -
Alpharetta
, GA (Fulton County)
30005 -
Alpharetta
, GA (Fulton County)
30006 -
Marietta
, GA (Fulton County)
30007 -
Marietta
, GA (Fulton County)
30008 -
Marietta
, GA (Cobb County)
30009 -
Alpharetta
, GA (Fulton County)
30010 -
Norcross
, GA (Fulton County)
30011 -
Auburn
, GA (Barrow County)
30012 -
Conyers
, GA (Rockdale County)
30013 -
Conyers
, GA (Rockdale County)
30014 -
Covington
, GA (Newton County)
30015 -
Covington
, GA (Newton County)
30016 -
Covington
, GA (Newton County)
30017 -
Grayson
, GA (Gwinnett County)
30018 -
Jersey
, GA (Gwinnett County)
30019 -
Dacula
, GA (Gwinnett County)
30021 -
Clarkston
, GA (DeKalb County)
30022 -
Alpharetta
, GA (Fulton County)
30023 -
Alpharetta
, GA (Fulton County)
30024 -
Suwanee
, GA (Gwinnett County)
30025 -
Social Circle
, GA (Walton County)
30026 -
North Metro
, GA (Walton County)
30028 -
Cumming
, GA (Forsyth County)
30029 -
North Metro
, GA (Forsyth County)
30030 -
Decatur
, GA (DeKalb County)
30031 -
Decatur
, GA (DeKalb County)
30032 -
Decatur
, GA (DeKalb County)
30033 -
Decatur
, GA (DeKalb County)
30034 -
Decatur
, GA (DeKalb County)
30035 -
Decatur
, GA (DeKalb County)
30036 -
Decatur
, GA (DeKalb County)
30037 -
Decatur
, GA (DeKalb County)
30038 -
Lithonia
, GA (DeKalb County)
30039 -
Snellville
, GA (Gwinnett County)
30040 -
Cumming
, GA (Forsyth County)
30041 -
Cumming
, GA (Forsyth County)
30042 -
Lawrenceville
, GA (Forsyth County)
30043 -
Lawrenceville
, GA (Gwinnett County)
30044 -
Lawrenceville
, GA (Gwinnett County)
30045 -
Lawrenceville
, GA (Gwinnett County)
30046 -
Lawrenceville
, GA (Gwinnett County)
30047 -
Lilburn
, GA (Gwinnett County)
30048 -
Lilburn
, GA (Gwinnett County)
30049 -
Lawrenceville
, GA (Gwinnett County)
30052 -
Loganville
, GA (Walton County)
30054 -
Oxford
, GA (Newton County)
30055 -
Mansfield
, GA (Morgan County)
30056 -
Newborn
, GA (Morgan County)
30058 -
Lithonia
, GA (DeKalb County)
30060 -
Marietta
, GA (Cobb County)
30061 -
Marietta
, GA (Cobb County)
30062 -
Marietta
, GA (Cobb County)
30063 -
Marietta
, GA (Cobb County)
30064 -
Marietta
, GA (Cobb County)
30065 -
Marietta
, GA (Cobb County)
30066 -
Marietta
, GA (Cobb County)
30067 -
Marietta
, GA (Cobb County)
30068 -
Marietta
, GA (Cobb County)
30069 -
Marietta
, GA (Cobb County)
30070 -
Porterdale
, GA (Newton County)
30071 -
Norcross
, GA (Gwinnett County)
30072 -
Pine Lake
, GA (DeKalb County)
30073 -
Decatur
, GA (DeKalb County)
30074 -
Redan
, GA (DeKalb County)
30075 -
Roswell
, GA (Fulton County)
30076 -
Roswell
, GA (Fulton County)
30077 -
Roswell
, GA (Fulton County)
30078 -
Snellville
, GA (Gwinnett County)
30079 -
Scottdale
, GA (DeKalb County)
30080 -
Smyrna
, GA (Cobb County)
30081 -
Smyrna
, GA (Cobb County)
30082 -
Smyrna
, GA (Cobb County)
30083 -
Stone Mountain
, GA (DeKalb County)
30084 -
Tucker
, GA (DeKalb County)
30085 -
Tucker
, GA (DeKalb County)
30086 -
Stone Mountain
, GA (DeKalb County)
30087 -
Stone Mountain
, GA (DeKalb County)
30088 -
Stone Mountain
, GA (DeKalb County)
30090 -
Marietta
, GA (DeKalb County)
30091 -
Norcross
, GA (DeKalb County)
30092 -
Norcross
, GA (Gwinnett County)
30093 -
Norcross
, GA (Gwinnett County)
30094 -
Conyers
, GA (Rockdale County)
30095 -
Duluth
, GA (Rockdale County)
30096 -
Duluth
, GA (Gwinnett County)
30097 -
Duluth
, GA (Forsyth County)
30098 -
Duluth
, GA (Forsyth County)
30099 -
Duluth
, GA (Forsyth County)
30101 -
Acworth
, GA (Cobb County)
30102 -
Acworth
, GA (Cherokee County)
30103 -
Adairsville
, GA (Bartow County)
30104 -
Aragon
, GA (Polk County)
30105 -
Armuchee
, GA (Floyd County)
30106 -
Austell
, GA (Cobb County)
30107 -
Ball Ground
, GA (Forsyth County)
30108 -
Bowdon
, GA (Carroll County)
30109 -
Bowdon Junction
, GA (Carroll County)
30110 -
Bremen
, GA (Haralson County)
30111 -
Clarkdale
, GA (Haralson County)
30112 -
Carrollton
, GA (Haralson County)
30113 -
Buchanan
, GA (Haralson County)
30114 -
Canton
, GA (Cherokee County)
30115 -
Canton
, GA (Cherokee County)
30116 -
Carrollton
, GA (Carroll County)
30117 -
Carrollton
, GA (Carroll County)
30118 -
Carrollton
, GA (Carroll County)
30119 -
Carrollton
, GA (Carroll County)
30120 -
Cartersville
, GA (Bartow County)
30121 -
Cartersville
, GA (Bartow County)
30122 -
Lithia Springs
, GA (Douglas County)
30123 -
Cassville
, GA (Douglas County)
30124 -
Cave Spring
, GA (Floyd County)
30125 -
Cedartown
, GA (Polk County)
30126 -
Mableton
, GA (Cobb County)
30127 -
Powder Springs
, GA (Cobb County)
30129 -
Coosa
, GA (Cobb County)
30132 -
Dallas
, GA (Paulding County)
30133 -
Douglasville
, GA (Paulding County)
30134 -
Douglasville
, GA (Douglas County)
30135 -
Douglasville
, GA (Douglas County)
30137 -
Emerson
, GA (Bartow County)
30138 -
Esom Hill
, GA (Bartow County)
30139 -
Fairmount
, GA (Bartow County)
30140 -
Felton
, GA (Bartow County)
30141 -
Hiram
, GA (Paulding County)
30142 -
Holly Springs
, GA (Paulding County)
30143 -
Jasper
, GA (Pickens County)
30144 -
Kennesaw
, GA (Cobb County)
30145 -
Kingston
, GA (Bartow County)
30146 -
Lebanon
, GA (Bartow County)
30147 -
Lindale
, GA (Floyd County)
30148 -
Marble Hill
, GA (Pickens County)
30149 -
Mount Berry
, GA (Floyd County)
30150 -
Mount Zion
, GA (Floyd County)
30151 -
Nelson
, GA (Floyd County)
30152 -
Kennesaw
, GA (Cobb County)
30153 -
Rockmart
, GA (Polk County)
30154 -
Douglasville
, GA (Polk County)
30156 -
Kennesaw
, GA (Polk County)
30157 -
Dallas
, GA (Paulding County)
30160 -
Kennesaw
, GA (Paulding County)
30161 -
Rome
, GA (Floyd County)
30162 -
Rome
, GA (Floyd County)
30163 -
Rome
, GA (Floyd County)
30164 -
Rome
, GA (Newton County)
30165 -
Rome
, GA (Floyd County)
30168 -
Austell
, GA (Cobb County)
30169 -
Canton
, GA (Cobb County)
30170 -
Roopville
, GA (Carroll County)
30171 -
Rydal
, GA (Bartow County)
30172 -
Shannon
, GA (Bartow County)
30173 -
Silver Creek
, GA (Floyd County)
30175 -
Talking Rock
, GA (Pickens County)
30176 -
Tallapoosa
, GA (Haralson County)
30177 -
Tate
, GA (Pickens County)
30178 -
Taylorsville
, GA (Bartow County)
30179 -
Temple
, GA (Haralson County)
30180 -
Villa Rica
, GA (Carroll County)
30182 -
Waco
, GA (Carroll County)
30183 -
Waleska
, GA (Cherokee County)
30184 -
White
, GA (Bartow County)
30185 -
Whitesburg
, GA (Carroll County)
30187 -
Winston
, GA (Douglas County)
30188 -
Woodstock
, GA (Cherokee County)
30189 -
Woodstock
, GA (Cherokee County)
30204 -
Barnesville
, GA (Lamar County)
30205 -
Brooks
, GA (Fayette County)
30206 -
Concord
, GA (Pike County)
30212 -
Experiment
, GA (Pike County)
30213 -
Fairburn
, GA (Fulton County)
30214 -
Fayetteville
, GA (Fayette County)
30215 -
Fayetteville
, GA (Fayette County)
30216 -
Flovilla
, GA (Butts County)
30217 -
Franklin
, GA (Heard County)
30218 -
Gay
, GA (Meriwether County)
30219 -
Glenn
, GA (Meriwether County)
30220 -
Grantville
, GA (Coweta County)
30222 -
Greenville
, GA (Meriwether County)
30223 -
Griffin
, GA (Spalding County)
30224 -
Griffin
, GA (Spalding County)
30228 -
Hampton
, GA (Henry County)
30229 -
Haralson
, GA (Henry County)
30230 -
Hogansville
, GA (Troup County)
30233 -
Jackson
, GA (Monroe County)
30234 -
Jenkinsburg
, GA (Butts County)
30236 -
Jonesboro
, GA (Clayton County)
30237 -
Jonesboro
, GA (Clayton County)
30238 -
Jonesboro
, GA (Clayton County)
30240 -
Lagrange
, GA (Troup County)
30241 -
Lagrange
, GA (Troup County)
30248 -
Locust Grove
, GA (Henry County)
30250 -
Lovejoy
, GA (Clayton County)
30251 -
Luthersville
, GA (Meriwether County)
30252 -
Mcdonough
, GA (Henry County)
30253 -
Mcdonough
, GA (Henry County)
30256 -
Meansville
, GA (Pike County)
30257 -
Milner
, GA (Lamar County)
30258 -
Molena
, GA (Pike County)
30259 -
Moreland
, GA (Coweta County)
30260 -
Morrow
, GA (Clayton County)
30261 -
Lagrange
, GA (Clayton County)
30263 -
Newnan
, GA (Coweta County)
30264 -
Newnan
, GA (Coweta County)
30265 -
Newnan
, GA (Coweta County)
30266 -
Orchard Hill
, GA (Coweta County)
30268 -
Palmetto
, GA (Fulton County)
30269 -
Peachtree City
, GA (Fayette County)
30270 -
Peachtree City
, GA (Fayette County)
30271 -
Newnan
, GA (Fayette County)
30272 -
Red Oak
, GA (Fayette County)
30273 -
Rex
, GA (Clayton County)
30274 -
Riverdale
, GA (Clayton County)
30275 -
Sargent
, GA (Coweta County)
30276 -
Senoia
, GA (Coweta County)
30277 -
Sharpsburg
, GA (Coweta County)
30281 -
Stockbridge
, GA (Clayton County)
30284 -
Sunny Side
, GA (Spalding County)
30285 -
The Rock
, GA (Upson County)
30286 -
Thomaston
, GA (Upson County)
30287 -
Morrow
, GA (Upson County)
30288 -
Conley
, GA (Clayton County)
30289 -
Turin
, GA (Coweta County)
30290 -
Tyrone
, GA (Fayette County)
30291 -
Union City
, GA (Fulton County)
30292 -
Williamson
, GA (Pike County)
30293 -
Woodbury
, GA (Meriwether County)
30294 -
Ellenwood
, GA (DeKalb County)
30295 -
Zebulon
, GA (Pike County)
30296 -
Riverdale
, GA (Clayton County)
30297 -
Forest Park
, GA (Clayton County)
30298 -
Forest Park
, GA (Clayton County)
30301 -
Atlanta
, GA (Clayton County)
30302 -
Atlanta
, GA (Clayton County)
30303 -
Atlanta
, GA (Fulton County)
30304 -
Atlanta
, GA (Fulton County)
30305 -
Atlanta
, GA (Fulton County)
30306 -
Atlanta
, GA (Fulton County)
30307 -
Atlanta
, GA (DeKalb County)
30308 -
Atlanta
, GA (Fulton County)
30309 -
Atlanta
, GA (Fulton County)
30310 -
Atlanta
, GA (Fulton County)
30311 -
Atlanta
, GA (Fulton County)
30312 -
Atlanta
, GA (Fulton County)
30313 -
Atlanta
, GA (Fulton County)
30314 -
Atlanta
, GA (Fulton County)
30315 -
Atlanta
, GA (Fulton County)
30316 -
Atlanta
, GA (DeKalb County)
30317 -
Atlanta
, GA (DeKalb County)
30318 -
Atlanta
, GA (Fulton County)
30319 -
Atlanta
, GA (DeKalb County)
30320 -
Atlanta
, GA (DeKalb County)
30321 -
Atlanta
, GA (DeKalb County)
30322 -
Atlanta
, GA (DeKalb County)
30324 -
Atlanta
, GA (Fulton County)
30325 -
Atlanta
, GA (Fulton County)
30326 -
Atlanta
, GA (Fulton County)
30327 -
Atlanta
, GA (Fulton County)
30328 -
Atlanta
, GA (Fulton County)
30329 -
Atlanta
, GA (DeKalb County)
30330 -
Atlanta
, GA (DeKalb County)
30331 -
Atlanta
, GA (Fulton County)
30332 -
Atlanta
, GA (Fulton County)
30333 -
Atlanta
, GA (Fulton County)
30334 -
Atlanta
, GA (Fulton County)
30336 -
Atlanta
, GA (Fulton County)
30337 -
Atlanta
, GA (Fulton County)
30338 -
Atlanta
, GA (DeKalb County)
30339 -
Atlanta
, GA (Cobb County)
30340 -
Atlanta
, GA (DeKalb County)
30341 -
Atlanta
, GA (DeKalb County)
30342 -
Atlanta
, GA (Fulton County)
30343 -
Atlanta
, GA (Fulton County)
30344 -
Atlanta
, GA (Fulton County)
30345 -
Atlanta
, GA (DeKalb County)
30346 -
Atlanta
, GA (DeKalb County)
30347 -
Atlanta
, GA (DeKalb County)
30348 -
Atlanta
, GA (DeKalb County)
30349 -
Atlanta
, GA (Fulton County)
30350 -
Atlanta
, GA (Fulton County)
30353 -
Atlanta
, GA (Fulton County)
30354 -
Atlanta
, GA (Fulton County)
30355 -
Atlanta
, GA (Fulton County)
30356 -
Atlanta
, GA (Fulton County)
30357 -
Atlanta
, GA (Fulton County)
30358 -
Atlanta
, GA (Fulton County)
30359 -
Atlanta
, GA (Fulton County)
30360 -
Atlanta
, GA (DeKalb County)
30361 -
Atlanta
, GA (DeKalb County)
30362 -
Atlanta
, GA (DeKalb County)
30363 -
Atlanta
, GA (Fulton County)
30364 -
Atlanta
, GA (Fulton County)
30366 -
Atlanta
, GA (Fulton County)
30368 -
Atlanta
, GA (Fulton County)
30369 -
Atlanta
, GA (Fulton County)
30370 -
Atlanta
, GA (Fulton County)
30371 -
Atlanta
, GA (Fulton County)
30374 -
Atlanta
, GA (Fulton County)
30375 -
Atlanta
, GA (Fulton County)
30376 -
Atlanta
, GA (Fulton County)
30377 -
Atlanta
, GA (Fulton County)
30378 -
Atlanta
, GA (Fulton County)
30379 -
Atlanta
, GA (Fulton County)
30380 -
Atlanta
, GA (Fulton County)
30384 -
Atlanta
, GA (Fulton County)
30385 -
Atlanta
, GA (Fulton County)
30386 -
Atlanta
, GA (Fulton County)
30387 -
Atlanta
, GA (Fulton County)
30388 -
Atlanta
, GA (Fulton County)
30389 -
Atlanta
, GA (Fulton County)
30390 -
Atlanta
, GA (Fulton County)
30392 -
Atlanta
, GA (Fulton County)
30394 -
Atlanta
, GA (Fulton County)
30396 -
Atlanta
, GA (Fulton County)
30398 -
Atlanta
, GA (Fulton County)
30399 -
Atlanta
, GA (Fulton County)
30401 -
Swainsboro
, GA (Emanuel County)
30410 -
Ailey
, GA (Montgomery County)
30411 -
Alamo
, GA (Wheeler County)
30412 -
Alston
, GA (Montgomery County)
30413 -
Bartow
, GA (Jefferson County)
30414 -
Bellville
, GA (Jefferson County)
30415 -
Brooklet
, GA (Bulloch County)
30417 -
Claxton
, GA (Evans County)
30420 -
Cobbtown
, GA (Tattnall County)
30421 -
Collins
, GA (Tattnall County)
30423 -
Daisy
, GA (Evans County)
30424 -
Dover
, GA (Evans County)
30425 -
Garfield
, GA (Emanuel County)
30426 -
Girard
, GA (Burke County)
30427 -
Glennville
, GA (Tattnall County)
30428 -
Glenwood
, GA (Wheeler County)
30429 -
Hagan
, GA (Evans County)
30434 -
Louisville
, GA (Jefferson County)
30436 -
Lyons
, GA (Toombs County)
30438 -
Manassas
, GA (Tattnall County)
30439 -
Metter
, GA (Candler County)
30441 -
Midville
, GA (Emanuel County)
30442 -
Millen
, GA (Jenkins County)
30445 -
Mount Vernon
, GA (Montgomery County)
30446 -
Newington
, GA (Screven County)
30447 -
Norristown
, GA (Screven County)
30448 -
Nunez
, GA (Emanuel County)
30449 -
Oliver
, GA (Screven County)
30450 -
Portal
, GA (Bulloch County)
30451 -
Pulaski
, GA (Candler County)
30452 -
Register
, GA (Bulloch County)
30453 -
Reidsville
, GA (Tattnall County)
30454 -
Rockledge
, GA (Laurens County)
30455 -
Rocky Ford
, GA (Screven County)
30456 -
Sardis
, GA (Burke County)
30457 -
Soperton
, GA (Treutlen County)
30458 -
Statesboro
, GA (Bulloch County)
30459 -
Statesboro
, GA (Bulloch County)
30460 -
Statesboro
, GA (Bulloch County)
30461 -
Statesboro
, GA (Bulloch County)
30464 -
Stillmore
, GA (Emanuel County)
30467 -
Sylvania
, GA (Screven County)
30470 -
Tarrytown
, GA (Montgomery County)
30471 -
Twin City
, GA (Emanuel County)
30473 -
Uvalda
, GA (Montgomery County)
30474 -
Vidalia
, GA (Montgomery County)
30475 -
Vidalia
, GA (Toombs County)
30477 -
Wadley
, GA (Jefferson County)
30499 -
Reidsville
, GA (Jefferson County)
30501 -
Gainesville
, GA (Hall County)
30502 -
Chestnut Mountain
, GA (Hall County)
30503 -
Gainesville
, GA (Hall County)
30504 -
Gainesville
, GA (Hall County)
30506 -
Gainesville
, GA (Hall County)
30507 -
Gainesville
, GA (Hall County)
30510 -
Alto
, GA (Habersham County)
30511 -
Baldwin
, GA (Banks County)
30512 -
Blairsville
, GA (Union County)
30513 -
Blue Ridge
, GA (Fannin County)
30514 -
Blairsville
, GA (Fannin County)
30515 -
Buford
, GA (Fannin County)
30516 -
Bowersville
, GA (Hart County)
30517 -
Braselton
, GA (Barrow County)
30518 -
Buford
, GA (Gwinnett County)
30519 -
Buford
, GA (Gwinnett County)
30520 -
Canon
, GA (Franklin County)
30521 -
Carnesville
, GA (Franklin County)
30522 -
Cherry Log
, GA (Gilmer County)
30523 -
Clarkesville
, GA (Habersham County)
30525 -
Clayton
, GA (Rabun County)
30527 -
Clermont
, GA (Hall County)
30528 -
Cleveland
, GA (White County)
30529 -
Commerce
, GA (Jackson County)
30530 -
Commerce
, GA (Franklin County)
30531 -
Cornelia
, GA (Habersham County)
30533 -
Dahlonega
, GA (Lumpkin County)
30534 -
Dawsonville
, GA (Dawson County)
30535 -
Demorest
, GA (Habersham County)
30536 -
Ellijay
, GA (Gilmer County)
30537 -
Dillard
, GA (Rabun County)
30538 -
Eastanollee
, GA (Stephens County)
30539 -
East Ellijay
, GA (Stephens County)
30540 -
Ellijay
, GA (Gilmer County)
30541 -
Epworth
, GA (Fannin County)
30542 -
Flowery Branch
, GA (Hall County)
30543 -
Gillsville
, GA (Hall County)
30544 -
Habersham
, GA (Hall County)
30545 -
Helen
, GA (White County)
30546 -
Hiawassee
, GA (Towns County)
30547 -
Homer
, GA (Banks County)
30548 -
Hoschton
, GA (Jackson County)
30549 -
Jefferson
, GA (Jackson County)
30552 -
Lakemont
, GA (Rabun County)
30553 -
Lavonia
, GA (Franklin County)
30554 -
Lula
, GA (Hall County)
30555 -
Mc Caysville
, GA (Fannin County)
30557 -
Martin
, GA (Stephens County)
30558 -
Maysville
, GA (Jackson County)
30559 -
Mineral Bluff
, GA (Fannin County)
30560 -
Morganton
, GA (Fannin County)
30562 -
Mountain City
, GA (Rabun County)
30563 -
Mount Airy
, GA (Habersham County)
30564 -
Murrayville
, GA (Hall County)
30565 -
Nicholson
, GA (Jackson County)
30566 -
Oakwood
, GA (Hall County)
30567 -
Pendergrass
, GA (Jackson County)
30568 -
Rabun Gap
, GA (Rabun County)
30571 -
Sautee Nacoochee
, GA (White County)
30572 -
Suches
, GA (Union County)
30573 -
Tallulah Falls
, GA (Rabun County)
30575 -
Talmo
, GA (Jackson County)
30576 -
Tiger
, GA (Rabun County)
30577 -
Toccoa
, GA (Stephens County)
30580 -
Turnerville
, GA (Stephens County)
30581 -
Wiley
, GA (Rabun County)
30582 -
Young Harris
, GA (Towns County)
30596 -
Alto
, GA (Towns County)
30597 -
Dahlonega
, GA (Towns County)
30598 -
Toccoa Falls
, GA (Towns County)
30599 -
Commerce
, GA (Towns County)
30601 -
Athens
, GA (Clarke County)
30602 -
Athens
, GA (Clarke County)
30603 -
Athens
, GA (Clarke County)
30604 -
Athens
, GA (Clarke County)
30605 -
Athens
, GA (Clarke County)
30606 -
Athens
, GA (Clarke County)
30607 -
Athens
, GA (Clarke County)
30608 -
Athens
, GA (Clarke County)
30609 -
Athens
, GA (Clarke County)
30612 -
Athens
, GA (Clarke County)
30619 -
Arnoldsville
, GA (Oglethorpe County)
30620 -
Bethlehem
, GA (Barrow County)
30621 -
Bishop
, GA (Oconee County)
30622 -
Bogart
, GA (Oconee County)
30623 -
Bostwick
, GA (Morgan County)
30624 -
Bowman
, GA (Elbert County)
30625 -
Buckhead
, GA (Morgan County)
30627 -
Carlton
, GA (Oglethorpe County)
30628 -
Colbert
, GA (Madison County)
30629 -
Comer
, GA (Madison County)
30630 -
Crawford
, GA (Oglethorpe County)
30631 -
Crawfordville
, GA (Taliaferro County)
30633 -
Danielsville
, GA (Madison County)
30634 -
Dewy Rose
, GA (Elbert County)
30635 -
Elberton
, GA (Elbert County)
30638 -
Farmington
, GA (Elbert County)
30639 -
Franklin Springs
, GA (Elbert County)
30641 -
Good Hope
, GA (Walton County)
30642 -
Greensboro
, GA (Greene County)
30643 -
Hartwell
, GA (Hart County)
30645 -
High Shoals
, GA (Hart County)
30646 -
Hull
, GA (Madison County)
30647 -
Ila
, GA (Madison County)
30648 -
Lexington
, GA (Oglethorpe County)
30650 -
Madison
, GA (Morgan County)
30655 -
Monroe
, GA (Walton County)
30656 -
Monroe
, GA (Walton County)
30660 -
Rayle
, GA (Wilkes County)
30662 -
Royston
, GA (Madison County)
30663 -
Rutledge
, GA (Morgan County)
30664 -
Sharon
, GA (Taliaferro County)
30665 -
Siloam
, GA (Greene County)
30666 -
Statham
, GA (Barrow County)
30667 -
Stephens
, GA (Oglethorpe County)
30668 -
Tignall
, GA (Wilkes County)
30669 -
Union Point
, GA (Greene County)
30671 -
Maxeys
, GA (Greene County)
30673 -
Washington
, GA (Wilkes County)
30677 -
Watkinsville
, GA (Oconee County)
30678 -
White Plains
, GA (Greene County)
30680 -
Winder
, GA (Barrow County)
30683 -
Winterville
, GA (Clarke County)
30701 -
Calhoun
, GA (Gordon County)
30703 -
Calhoun
, GA (Gordon County)
30705 -
Chatsworth
, GA (Murray County)
30707 -
Chickamauga
, GA (Walker County)
30708 -
Cisco
, GA (Murray County)
30710 -
Cohutta
, GA (Whitfield County)
30711 -
Crandall
, GA (Murray County)
30719 -
Dalton
, GA (Murray County)
30720 -
Dalton
, GA (Whitfield County)
30721 -
Dalton
, GA (Whitfield County)
30722 -
Dalton
, GA (Whitfield County)
30724 -
Eton
, GA (Whitfield County)
30725 -
Flintstone
, GA (Walker County)
30726 -
Graysville
, GA (Catoosa County)
30728 -
La Fayette
, GA (Walker County)
30730 -
Lyerly
, GA (Chattooga County)
30731 -
Menlo
, GA (Chattooga County)
30732 -
Oakman
, GA (Chattooga County)
30733 -
Plainville
, GA (Gordon County)
30734 -
Ranger
, GA (Gordon County)
30735 -
Resaca
, GA (Gordon County)
30736 -
Ringgold
, GA (Catoosa County)
30738 -
Rising Fawn
, GA (Dade County)
30739 -
Rock Spring
, GA (Walker County)
30740 -
Rocky Face
, GA (Whitfield County)
30741 -
Rossville
, GA (Walker County)
30742 -
Fort Oglethorpe
, GA (Catoosa County)
30746 -
Sugar Valley
, GA (Gordon County)
30747 -
Summerville
, GA (Chattooga County)
30750 -
Lookout Mountain
, GA (Walker County)
30751 -
Tennga
, GA (Murray County)
30752 -
Trenton
, GA (Dade County)
30753 -
Trion
, GA (Chattooga County)
30755 -
Tunnel Hill
, GA (Whitfield County)
30756 -
Varnell
, GA (Whitfield County)
30757 -
Wildwood
, GA (Dade County)
30802 -
Appling
, GA (Columbia County)
30803 -
Avera
, GA (Jefferson County)
30805 -
Blythe
, GA (Richmond County)
30806 -
Boneville
, GA (Richmond County)
30807 -
Camak
, GA (Warren County)
30808 -
Dearing
, GA (McDuffie County)
30809 -
Evans
, GA (Columbia County)
30810 -
Gibson
, GA (Glascock County)
30811 -
Gough
, GA (Glascock County)
30812 -
Gracewood
, GA (Richmond County)
30813 -
Grovetown
, GA (Columbia County)
30814 -
Harlem
, GA (Columbia County)
30815 -
Hephzibah
, GA (Richmond County)
30816 -
Keysville
, GA (Burke County)
30817 -
Lincolnton
, GA (Lincoln County)
30818 -
Matthews
, GA (Jefferson County)
30819 -
Mesena
, GA (Jefferson County)
30820 -
Mitchell
, GA (Washington County)
30821 -
Norwood
, GA (Warren County)
30822 -
Perkins
, GA (Jenkins County)
30823 -
Stapleton
, GA (Jefferson County)
30824 -
Thomson
, GA (McDuffie County)
30828 -
Warrenton
, GA (Warren County)
30830 -
Waynesboro
, GA (Burke County)
30833 -
Wrens
, GA (Jefferson County)
30901 -
Augusta
, GA (Richmond County)
30903 -
Augusta
, GA (Columbia County)
30904 -
Augusta
, GA (Richmond County)
30905 -
Augusta
, GA (Richmond County)
30906 -
Augusta
, GA (Richmond County)
30907 -
Augusta
, GA (Columbia County)
30909 -
Augusta
, GA (Richmond County)
30911 -
Augusta
, GA (Richmond County)
30912 -
Augusta
, GA (Richmond County)
30913 -
Augusta
, GA (Richmond County)
30914 -
Augusta
, GA (Richmond County)
30916 -
Augusta
, GA (Richmond County)
30917 -
Augusta
, GA (Richmond County)
30919 -
Augusta
, GA (Richmond County)
30999 -
Augusta
, GA (Richmond County)
31001 -
Abbeville
, GA (Wilcox County)
31002 -
Adrian
, GA (Laurens County)
31003 -
Allentown
, GA (Wilkinson County)
31004 -
Bolingbroke
, GA (Wilkinson County)
31005 -
Bonaire
, GA (Houston County)
31006 -
Butler
, GA (Taylor County)
31007 -
Byromville
, GA (Dooly County)
31008 -
Byron
, GA (Peach County)
31009 -
Cadwell
, GA (Laurens County)
31010 -
Cordele
, GA (Laurens County)
31011 -
Chauncey
, GA (Dodge County)
31012 -
Chester
, GA (Dodge County)
31013 -
Clinchfield
, GA (Dodge County)
31014 -
Cochran
, GA (Bleckley County)
31015 -
Cordele
, GA (Crisp County)
31016 -
Culloden
, GA (Lamar County)
31017 -
Danville
, GA (Twiggs County)
31018 -
Davisboro
, GA (Washington County)
31019 -
Dexter
, GA (Laurens County)
31020 -
Dry Branch
, GA (Twiggs County)
31021 -
Dublin
, GA (Laurens County)
31022 -
Dudley
, GA (Laurens County)
31023 -
Eastman
, GA (Dodge County)
31024 -
Eatonton
, GA (Putnam County)
31025 -
Elko
, GA (Houston County)
31026 -
Eatonton
, GA (Houston County)
31027 -
East Dublin
, GA (Laurens County)
31028 -
Centerville
, GA (Houston County)
31029 -
Forsyth
, GA (Monroe County)
31030 -
Fort Valley
, GA (Peach County)
31031 -
Gordon
, GA (Twiggs County)
31032 -
Gray
, GA (Jones County)
31033 -
Haddock
, GA (Jones County)
31034 -
Hardwick
, GA (Jones County)
31035 -
Harrison
, GA (Washington County)
31036 -
Hawkinsville
, GA (Pulaski County)
31037 -
Helena
, GA (Dodge County)
31038 -
Hillsboro
, GA (Jasper County)
31039 -
Howard
, GA (Taylor County)
31040 -
Dublin
, GA (Taylor County)
31041 -
Ideal
, GA (Macon County)
31042 -
Irwinton
, GA (Wilkinson County)
31044 -
Jeffersonville
, GA (Twiggs County)
31045 -
Jewell
, GA (Warren County)
31046 -
Juliette
, GA (Monroe County)
31047 -
Kathleen
, GA (Houston County)
31049 -
Kite
, GA (Johnson County)
31050 -
Knoxville
, GA (Crawford County)
31051 -
Lilly
, GA (Dooly County)
31052 -
Lizella
, GA (Bibb County)
31054 -
Mc Intyre
, GA (Wilkinson County)
31055 -
Mc Rae
, GA (Telfair County)
31057 -
Marshallville
, GA (Macon County)
31058 -
Mauk
, GA (Marion County)
31059 -
Milledgeville
, GA (Marion County)
31060 -
Milan
, GA (Telfair County)
31061 -
Milledgeville
, GA (Baldwin County)
31062 -
Milledgeville
, GA (Baldwin County)
31063 -
Montezuma
, GA (Macon County)
31064 -
Monticello
, GA (Jasper County)
31065 -
Montrose
, GA (Laurens County)
31066 -
Musella
, GA (Crawford County)
31067 -
Oconee
, GA (Washington County)
31068 -
Oglethorpe
, GA (Macon County)
31069 -
Perry
, GA (Houston County)
31070 -
Pinehurst
, GA (Dooly County)
31071 -
Pineview
, GA (Wilcox County)
31072 -
Pitts
, GA (Wilcox County)
31075 -
Rentz
, GA (Laurens County)
31076 -
Reynolds
, GA (Taylor County)
31077 -
Rhine
, GA (Dodge County)
31078 -
Roberta
, GA (Crawford County)
31079 -
Rochelle
, GA (Wilcox County)
31081 -
Rupert
, GA (Taylor County)
31082 -
Sandersville
, GA (Washington County)
31083 -
Scotland
, GA (Telfair County)
31084 -
Seville
, GA (Wilcox County)
31085 -
Shady Dale
, GA (Jasper County)
31086 -
Smarr
, GA (Jasper County)
31087 -
Sparta
, GA (Hancock County)
31088 -
Warner Robins
, GA (Houston County)
31089 -
Tennille
, GA (Washington County)
31090 -
Toomsboro
, GA (Wilkinson County)
31091 -
Unadilla
, GA (Dooly County)
31092 -
Vienna
, GA (Dooly County)
31093 -
Warner Robins
, GA (Houston County)
31094 -
Warthen
, GA (Washington County)
31095 -
Warner Robins
, GA (Washington County)
31096 -
Wrightsville
, GA (Johnson County)
31097 -
Yatesville
, GA (Upson County)
31098 -
Warner Robins
, GA (Houston County)
31099 -
Warner Robins
, GA (Houston County)
31106 -
Atlanta
, GA (Houston County)
31107 -
Atlanta
, GA (Houston County)
31119 -
Atlanta
, GA (Houston County)
31120 -
Atlanta
, GA (Houston County)
31126 -
Atlanta
, GA (Houston County)
31131 -
Atlanta
, GA (Houston County)
31136 -
Atlanta
, GA (Houston County)
31139 -
Atlanta
, GA (Houston County)
31141 -
Atlanta
, GA (Houston County)
31144 -
Kennesaw
, GA (Houston County)
31145 -
Atlanta
, GA (Houston County)
31146 -
Atlanta
, GA (Houston County)
31150 -
Atlanta
, GA (Houston County)
31156 -
Atlanta
, GA (Houston County)
31169 -
Peachtree City
, GA (Houston County)
31191 -
Atlanta
, GA (Houston County)
31192 -
Atlanta
, GA (Houston County)
31193 -
Atlanta
, GA (Houston County)
31195 -
Atlanta
, GA (Houston County)
31196 -
Atlanta
, GA (Houston County)
31197 -
Atlanta
, GA (Houston County)
31198 -
Atlanta
, GA (Houston County)
31199 -
Atlanta
, GA (Houston County)
31201 -
Macon
, GA (Bibb County)
31202 -
Macon
, GA (Bibb County)
31203 -
Macon
, GA (Bibb County)
31204 -
Macon
, GA (Bibb County)
31205 -
Macon
, GA (Bibb County)
31206 -
Macon
, GA (Bibb County)
31207 -
Macon
, GA (Bibb County)
31208 -
Macon
, GA (Bibb County)
31209 -
Macon
, GA (Bibb County)
31210 -
Macon
, GA (Bibb County)
31211 -
Macon
, GA (Bibb County)
31212 -
Macon
, GA (Bibb County)
31213 -
Macon
, GA (Bibb County)
31216 -
Macon
, GA (Bibb County)
31217 -
Macon
, GA (Bibb County)
31220 -
Macon
, GA (Bibb County)
31221 -
Macon
, GA (Bibb County)
31294 -
Macon
, GA (Bibb County)
31295 -
Macon
, GA (Bibb County)
31296 -
Macon
, GA (Bibb County)
31297 -
Macon
, GA (Bibb County)
31301 -
Allenhurst
, GA (Liberty County)
31302 -
Bloomingdale
, GA (Effingham County)
31303 -
Clyo
, GA (Effingham County)
31304 -
Crescent
, GA (McIntosh County)
31305 -
Darien
, GA (McIntosh County)
31307 -
Eden
, GA (Effingham County)
31308 -
Ellabell
, GA (Bryan County)
31309 -
Fleming
, GA (Liberty County)
31310 -
Hinesville
, GA (Liberty County)
31312 -
Guyton
, GA (Effingham County)
31313 -
Hinesville
, GA (Liberty County)
31314 -
Fort Stewart
, GA (Liberty County)
31315 -
Fort Stewart
, GA (Liberty County)
31316 -
Ludowici
, GA (Long County)
31318 -
Meldrim
, GA (Effingham County)
31319 -
Meridian
, GA (Effingham County)
31320 -
Midway
, GA (Liberty County)
31321 -
Pembroke
, GA (Bryan County)
31322 -
Pooler
, GA (Chatham County)
31323 -
Riceboro
, GA (McIntosh County)
31324 -
Richmond Hill
, GA (Bryan County)
31326 -
Rincon
, GA (Effingham County)
31327 -
Sapelo Island
, GA (McIntosh County)
31328 -
Tybee Island
, GA (Chatham County)
31329 -
Springfield
, GA (Effingham County)
31331 -
Townsend
, GA (McIntosh County)
31333 -
Walthourville
, GA (McIntosh County)
31401 -
Savannah
, GA (Chatham County)
31402 -
Savannah
, GA (Chatham County)
31403 -
Savannah
, GA (Chatham County)
31404 -
Savannah
, GA (Chatham County)
31405 -
Savannah
, GA (Chatham County)
31406 -
Savannah
, GA (Chatham County)
31407 -
Savannah
, GA (Chatham County)
31408 -
Savannah
, GA (Chatham County)
31409 -
Savannah
, GA (Chatham County)
31410 -
Savannah
, GA (Chatham County)
31411 -
Savannah
, GA (Chatham County)
31412 -
Savannah
, GA (Chatham County)
31414 -
Savannah
, GA (Chatham County)
31415 -
Savannah
, GA (Chatham County)
31416 -
Savannah
, GA (Chatham County)
31418 -
Savannah
, GA (Chatham County)
31419 -
Savannah
, GA (Chatham County)
31420 -
Savannah
, GA (Chatham County)
31421 -
Savannah
, GA (Chatham County)
31501 -
Waycross
, GA (Ware County)
31502 -
Waycross
, GA (Ware County)
31503 -
Waycross
, GA (Ware County)
31510 -
Alma
, GA (Bacon County)
31512 -
Ambrose
, GA (Coffee County)
31513 -
Baxley
, GA (Appling County)
31515 -
Baxley
, GA (Appling County)
31516 -
Blackshear
, GA (Pierce County)
31518 -
Bristol
, GA (Appling County)
31519 -
Broxton
, GA (Coffee County)
31520 -
Brunswick
, GA (Glynn County)
31521 -
Brunswick
, GA (Glynn County)
31522 -
Saint Simons Island
, GA (Glynn County)
31523 -
Brunswick
, GA (Glynn County)
31524 -
Brunswick
, GA (Glynn County)
31525 -
Brunswick
, GA (Glynn County)
31527 -
Jekyll Island
, GA (Glynn County)
31532 -
Denton
, GA (Jeff Davis County)
31533 -
Douglas
, GA (Coffee County)
31534 -
Douglas
, GA (Coffee County)
31535 -
Douglas
, GA (Coffee County)
31537 -
Folkston
, GA (Charlton County)
31539 -
Hazlehurst
, GA (Jeff Davis County)
31542 -
Hoboken
, GA (Brantley County)
31543 -
Hortense
, GA (Brantley County)
31544 -
Jacksonville
, GA (Telfair County)
31545 -
Jesup
, GA (Wayne County)
31546 -
Jesup
, GA (Wayne County)
31547 -
Kings Bay
, GA (Camden County)
31548 -
Kingsland
, GA (Camden County)
31549 -
Lumber City
, GA (Telfair County)
31550 -
Manor
, GA (Ware County)
31551 -
Mershon
, GA (Pierce County)
31552 -
Millwood
, GA (Ware County)
31553 -
Nahunta
, GA (Brantley County)
31554 -
Nicholls
, GA (Coffee County)
31555 -
Odum
, GA (Wayne County)
31556 -
Offerman
, GA (Pierce County)
31557 -
Patterson
, GA (Pierce County)
31558 -
Saint Marys
, GA (Camden County)
31560 -
Screven
, GA (Wayne County)
31561 -
Sea Island
, GA (Glynn County)
31562 -
Saint George
, GA (Charlton County)
31563 -
Surrency
, GA (Appling County)
31564 -
Waresboro
, GA (Appling County)
31565 -
Waverly
, GA (Camden County)
31566 -
Waynesville
, GA (Brantley County)
31567 -
West Green
, GA (Coffee County)
31568 -
White Oak
, GA (Camden County)
31569 -
Woodbine
, GA (Camden County)
31598 -
Jesup
, GA (Camden County)
31599 -
Jesup
, GA (Camden County)
31601 -
Valdosta
, GA (Lowndes County)
31602 -
Valdosta
, GA (Lowndes County)
31603 -
Valdosta
, GA (Lowndes County)
31604 -
Valdosta
, GA (Lowndes County)
31605 -
Valdosta
, GA (Lowndes County)
31606 -
Valdosta
, GA (Lowndes County)
31620 -
Adel
, GA (Cook County)
31622 -
Alapaha
, GA (Berrien County)
31623 -
Argyle
, GA (Clinch County)
31624 -
Axson
, GA (Atkinson County)
31625 -
Barney
, GA (Brooks County)
31626 -
Boston
, GA (Thomas County)
31627 -
Cecil
, GA (Cook County)
31629 -
Dixie
, GA (Brooks County)
31630 -
Du Pont
, GA (Clinch County)
31631 -
Fargo
, GA (Clinch County)
31632 -
Hahira
, GA (Lowndes County)
31634 -
Homerville
, GA (Clinch County)
31635 -
Lakeland
, GA (Lanier County)
31636 -
Lake Park
, GA (Lowndes County)
31637 -
Lenox
, GA (Colquitt County)
31638 -
Morven
, GA (Brooks County)
31639 -
Nashville
, GA (Berrien County)
31641 -
Naylor
, GA (Lowndes County)
31642 -
Pearson
, GA (Atkinson County)
31643 -
Quitman
, GA (Brooks County)
31645 -
Ray City
, GA (Berrien County)
31647 -
Sparks
, GA (Cook County)
31648 -
Statenville
, GA (Echols County)
31649 -
Stockton
, GA (Lanier County)
31650 -
Willacoochee
, GA (Atkinson County)
31698 -
Valdosta
, GA (Lowndes County)
31699 -
Moody A F B
, GA (Lowndes County)
31701 -
Albany
, GA (Dougherty County)
31702 -
Albany
, GA (Dougherty County)
31703 -
Albany
, GA (Dougherty County)
31704 -
Albany
, GA (Dougherty County)
31705 -
Albany
, GA (Dougherty County)
31706 -
Albany
, GA (Dougherty County)
31707 -
Albany
, GA (Dougherty County)
31708 -
Albany
, GA (Dougherty County)
31709 -
Americus
, GA (Sumter County)
31711 -
Andersonville
, GA (Sumter County)
31712 -
Arabi
, GA (Crisp County)
31714 -
Ashburn
, GA (Turner County)
31716 -
Baconton
, GA (Mitchell County)
31719 -
Americus
, GA (Sumter County)
31720 -
Barwick
, GA (Thomas County)
31721 -
Albany
, GA (Dougherty County)
31722 -
Berlin
, GA (Colquitt County)
31727 -
Brookfield
, GA (Colquitt County)
31730 -
Camilla
, GA (Mitchell County)
31733 -
Chula
, GA (Tift County)
31735 -
Cobb
, GA (Sumter County)
31738 -
Coolidge
, GA (Thomas County)
31739 -
Cotton
, GA (Thomas County)
31743 -
De Soto
, GA (Sumter County)
31744 -
Doerun
, GA (Colquitt County)
31747 -
Ellenton
, GA (Colquitt County)
31749 -
Enigma
, GA (Berrien County)
31750 -
Fitzgerald
, GA (Ben Hill County)
31753 -
Funston
, GA (Ben Hill County)
31756 -
Hartsfield
, GA (Colquitt County)
31757 -
Thomasville
, GA (Thomas County)
31758 -
Thomasville
, GA (Thomas County)
31760 -
Irwinville
, GA (Thomas County)
31763 -
Leesburg
, GA (Lee County)
31764 -
Leslie
, GA (Sumter County)
31765 -
Meigs
, GA (Thomas County)
31768 -
Moultrie
, GA (Colquitt County)
31769 -
Mystic
, GA (Colquitt County)
31771 -
Norman Park
, GA (Colquitt County)
31772 -
Oakfield
, GA (Worth County)
31773 -
Ochlocknee
, GA (Thomas County)
31774 -
Ocilla
, GA (Irwin County)
31775 -
Omega
, GA (Worth County)
31776 -
Moultrie
, GA (Worth County)
31778 -
Pavo
, GA (Thomas County)
31779 -
Pelham
, GA (Mitchell County)
31780 -
Plains
, GA (Sumter County)
31781 -
Poulan
, GA (Worth County)
31782 -
Putney
, GA (Worth County)
31783 -
Rebecca
, GA (Turner County)
31784 -
Sale City
, GA (Mitchell County)
31787 -
Smithville
, GA (Lee County)
31788 -
Moultrie
, GA (Colquitt County)
31789 -
Sumner
, GA (Worth County)
31790 -
Sycamore
, GA (Turner County)
31791 -
Sylvester
, GA (Worth County)
31792 -
Thomasville
, GA (Thomas County)
31793 -
Tifton
, GA (Tift County)
31794 -
Tifton
, GA (Tift County)
31795 -
Ty Ty
, GA (Tift County)
31796 -
Warwick
, GA (Worth County)
31798 -
Wray
, GA (Irwin County)
31799 -
Thomasville
, GA (Irwin County)
31801 -
Box Springs
, GA (Marion County)
31803 -
Buena Vista
, GA (Marion County)
31804 -
Cataula
, GA (Harris County)
31805 -
Cusseta
, GA (Chattahoochee County)
31806 -
Ellaville
, GA (Schley County)
31807 -
Ellerslie
, GA (Harris County)
31808 -
Fortson
, GA (Harris County)
31810 -
Geneva
, GA (Talbot County)
31811 -
Hamilton
, GA (Harris County)
31812 -
Junction City
, GA (Talbot County)
31814 -
Louvale
, GA (Stewart County)
31815 -
Lumpkin
, GA (Stewart County)
31816 -
Manchester
, GA (Meriwether County)
31820 -
Midland
, GA (Muscogee County)
31821 -
Omaha
, GA (Stewart County)
31822 -
Pine Mountain
, GA (Harris County)
31823 -
Pine Mountain Valley
, GA (Harris County)
31824 -
Preston
, GA (Webster County)
31825 -
Richland
, GA (Stewart County)
31826 -
Shiloh
, GA (Harris County)
31827 -
Talbotton
, GA (Talbot County)
31829 -
Upatoi
, GA (Muscogee County)
31830 -
Warm Springs
, GA (Meriwether County)
31831 -
Waverly Hall
, GA (Harris County)
31832 -
Weston
, GA (Webster County)
31833 -
West Point
, GA (Troup County)
31836 -
Woodland
, GA (Talbot County)
31901 -
Columbus
, GA (Muscogee County)
31902 -
Columbus
, GA (Muscogee County)
31903 -
Columbus
, GA (Muscogee County)
31904 -
Columbus
, GA (Muscogee County)
31905 -
Fort Benning
, GA (Chattahoochee County)
31906 -
Columbus
, GA (Muscogee County)
31907 -
Columbus
, GA (Muscogee County)
31908 -
Columbus
, GA (Muscogee County)
31909 -
Columbus
, GA (Muscogee County)
31914 -
Columbus
, GA (Muscogee County)
31917 -
Columbus
, GA (Muscogee County)
31993 -
Columbus
, GA (Muscogee County)
31995 -
Fort Benning
, GA (Muscogee County)
31997 -
Columbus
, GA (Muscogee County)
31998 -
Columbus
, GA (Muscogee County)
31999 -
Columbus
, GA (Muscogee County)
39813 -
Arlington
, GA (Calhoun County)
39815 -
Attapulgus
, GA (Decatur County)
39817 -
Bainbridge
, GA (Decatur County)
39818 -
Bainbridge
, GA (Decatur County)
39819 -
Bainbridge
, GA (Decatur County)
39823 -
Blakely
, GA (Early County)
39824 -
Bluffton
, GA (Clay County)
39825 -
Brinson
, GA (Decatur County)
39826 -
Bronwood
, GA (Terrell County)
39827 -
Cairo
, GA (Grady County)
39828 -
Cairo
, GA (Grady County)
39829 -
Calvary
, GA (Grady County)
39832 -
Cedar Springs
, GA (Grady County)
39834 -
Climax
, GA (Decatur County)
39836 -
Coleman
, GA (Randolph County)
39837 -
Colquitt
, GA (Miller County)
39840 -
Cuthbert
, GA (Randolph County)
39841 -
Damascus
, GA (Miller County)
39842 -
Dawson
, GA (Terrell County)
39845 -
Donalsonville
, GA (Seminole County)
39846 -
Edison
, GA (Calhoun County)
39851 -
Fort Gaines
, GA (Clay County)
39852 -
Fowlstown
, GA (Clay County)
39854 -
Georgetown
, GA (Quitman County)
39859 -
Iron City
, GA (Seminole County)
39861 -
Jakin
, GA (Early County)
39862 -
Leary
, GA (Calhoun County)
39866 -
Morgan
, GA (Calhoun County)
39867 -
Morris
, GA (Clay County)
39870 -
Newton
, GA (Baker County)
39877 -
Parrott
, GA (Terrell County)
39885 -
Sasser
, GA (Terrell County)
39886 -
Shellman
, GA (Randolph County)
39897 -
Whigham
, GA (Grady County)
39901 -
Atlanta
, GA (Grady County)
or
clear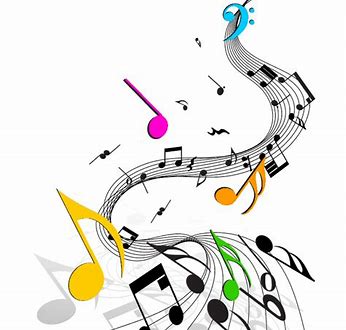 Surrender Your Heart...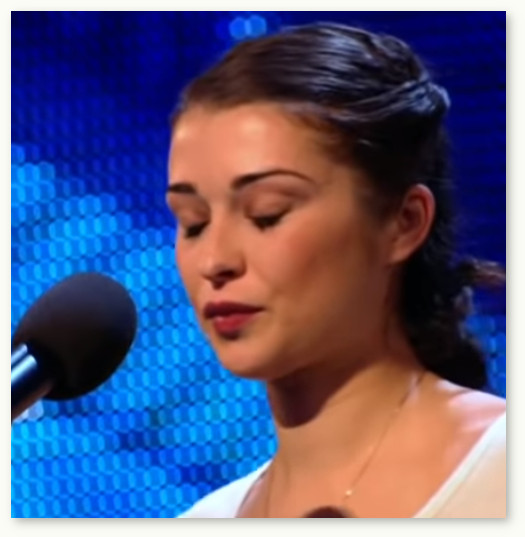 ...to a "funny valentine!"
and the triumph of shy courage
- Alice Fredenham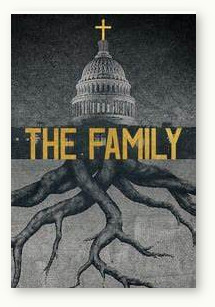 Learn about a Secret Christian cult and serious constituional questions arising from its lust for power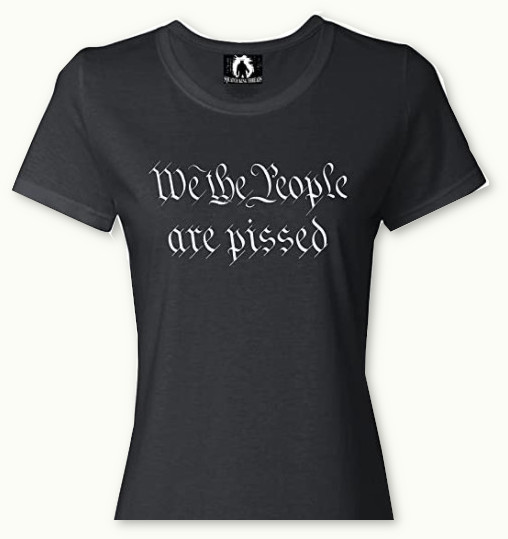 The greatest obstacle to the American dream
for most Americans has been the blinding conceit and self serving public policies of the illegitimate controlling elite (ICE) and the notions of their own entitlement as stewards of a false "greater good".

Draining the swamp is long overdue.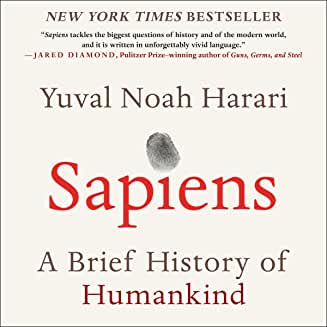 a critical examination of the most destructive species on earth and the paths of desolation left in its wake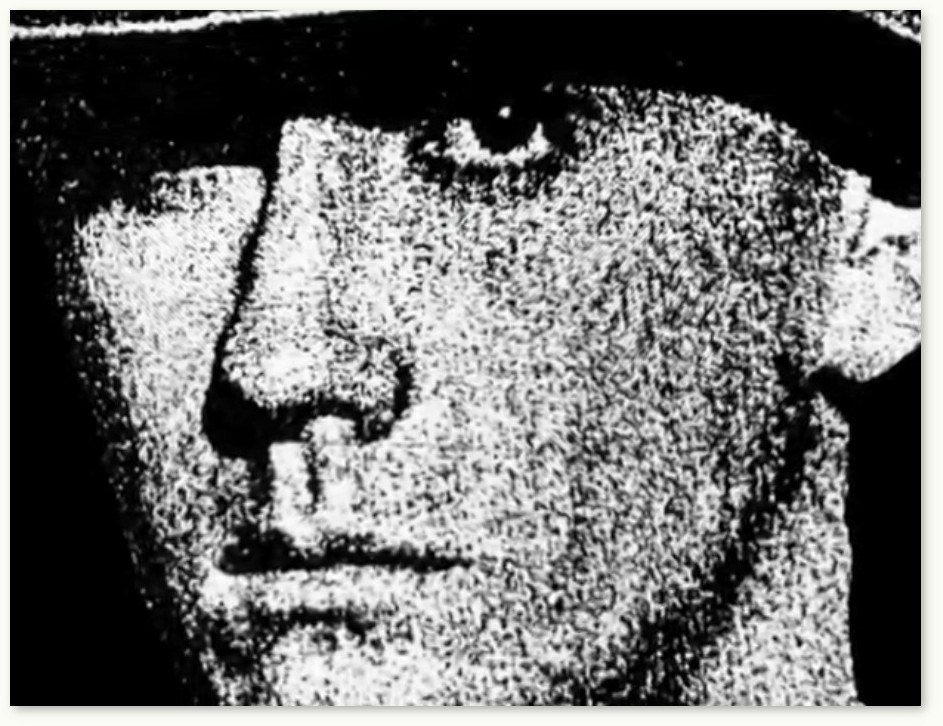 Sir, No Sir
a profoundly relevant documentary featuring courageous resistance to the shameful insanity of times past